Commercial Flooring Contractors in Nottingham
Forester Flooring Co was established in 1999, and we are specialist commercial flooring contractors with years of experience, based in Nottingham but also covering Leicester, Derby and Sheffield.
To give you complete peace of mind, we commit to using only the best products and the highest skilled craftsmen and because we take pride in our work, we can guarantee that you will be impressed with how we organise ourselves and the work we do.
Nottingham and Nottinghamshire
Nottingham is our home City and thanks to great transport links, we are well placed to travel quickly and easily to other towns and cities in Nottinghamshire and the East Midlands, and this has really helped our customer base grow over the years.
As the 'capital' of the East Midlands, we love it because Nottingham offers so much choice. With its vibrant and diverse city centre and its shops, two universities, cafes/bars, museums and the Theatre Royal and Royal Concert Hall - and the sporting glory of yesteryear, Nottingham has something for everyone to enjoy.
Commercial Flooring Installation Services
We want to reassure every potential commercial flooring client, whether the contract is large or small, that we are experts in our field. Our commercial flooring installation services specialise in installing first-rate flooring into offices, office buildings, commercial offices and other commercial spaces.
And recently we have finished working on flooring projects in a nursing home, a shopping centre, two show houses and an apartment, a medical centre, a wedding venue, a factory, student accommodation and an adult special-needs facility. And of course, we've been doing a lot of work in the hospitality sector as the industry gears back up to re-open after almost a year of lockdown due to the virus.
"Minimal disruption to your business"
Whether you choose carpet, carpet tiles or any other flooring finish, our whole specialist team understands that having a new flooring installation can be disruptive. So to make the process as trouble-free as possible, we all take the time to listen carefully to what we can do to minimise that disruption and promise you that all our installation work will be carried out efficiently, safely and on time.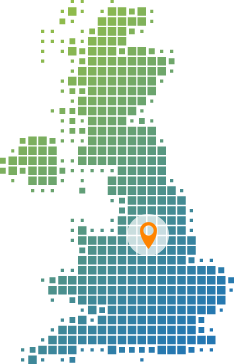 Based in Nottingham
Teams from across the Midlands
Very happy to work UK-wide
3rd generation family business
Plan to cause minimum disruption
Every job personally run by a Director
And peace of mind – guaranteed!
Project Management
We want all our customers to know that as a professional company ourselves, we have built our well-regarded reputation by providing the highest standard of installation, service and finished work.
We will provide you with a detailed quote and samples, order the flooring you've choosen, and fit and finish the job to a standard you'll be thrilled with. Every commercial installation we do, is run and project managed by one of our directors, giving you that all important personal point of contact.
Only Quality Carpets, Carpet Tiles, LVTs Installed
By supplying only the best quality carpet, carpet tiles and other flooring products, we're able to make sure that every flooring installation contract we work on, surpasses our clients highest expectations.
And because we take pride in our work, we commit to using only the highest skilled and specialist craftsmen, who have years of experience and expertise. We guarantee to make your flooring journey a pleasure!
Just call or email to let us know how we can help.