About Us
We are a family business trading from our Nottingham flooring showroom and warehouse since 1999.
"Family business with a reputation for exceptional service"
We serve clients mainly across the Midlands but also across the UK. Our reputation has been built on high standards of workmanship and we make each customer's satisfaction a priority. Your project will not be compromised by us rushing an installation for our own purposes, we will work with you to agree a schedule of works to suit your time frame before the start of each project.
Every project we undertake is allocated a dedicated and specialist team who will oversee the project from start to finish. This allows us to make sure that your work is carried out without a hitch ensuring your satisfaction with the finished job.
Because we are committed to providing each of our clients with high quality products and services, no matter what business they're in, what flooring or finish they require or whether the project is large or small, and by listening carefully to the needs and concerns of our clients, our customer driven culture results in many referrals and recommendations.
We understand the importance of durable and long-lasting floorcoverings which is why we only use top-quality products and our own specialist commercial installation teams.
We are committed to ensuring that every customer is completely satisfied, from initial contact to final handover. Each project is personally supervised by one of our Directors.
We think of ourselves as selling 'peace of mind' rather than a 'flooring service', and promise to turn up on time, get the job done properly and clean up after ourselves.
Just give us a quick ring to find out what else we do that sets us apart from other commercial flooring companies. We would love to hear from you.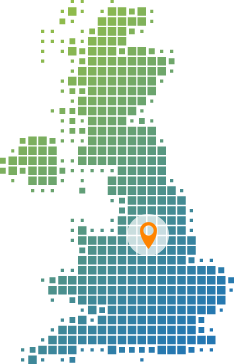 Based in Nottingham
Teams from across the Midlands
Very happy to work UK-wide
3rd generation family business
Plan to cause minimum disruption
Every job personally run by a Director
And peace of mind – guaranteed!