Carpet Tile Recycling
More About Carpet Tile Recycling
More About Carpet Tile Recycling
Carpet tile recycling is such a great idea because carpet tiles are difficult to deal with from an environmental point of view. The reason carpet tiles are chosen in the first place and are such a good choice for commercial premises is that they are manufactured and designed to be very hard-wearing and withstand years of heavy footfall, combining a durable nylon pile with a sturdy bitumen or PVC backing.
This combination of materials is the very reason carpet tiles are so difficult to deal with once they need changing. They take hundreds of years to biodegrade.
The pick-up service we offer to any commercial outlet with decent quantities of tiles in reasonable condition is the best solution for this environmental problem. However, not all the tiles we bring in are good enough to be sold on.
"Recycling and what we do with the carpet tiles we can't sell"
It's what we do with the tiles that are unfit for sale that sets us apart. None of our carpet tiles end up in landfill apart from those with screed contaminated backing, which unfortunately can't be re-used or shredded. We can provide a paper or electronic trail to demonstrate this.
Perimeter cuts and badly marked tiles are shredded and mixed with other combustible waste to create RDF – Refuse Derived Fuel, that can be used in commercial ovens such as those found in cement kilns. Who'd have thought it!
For more information about our carpet tile recycling service, just get in touch. It'll be great to chat about how we can help.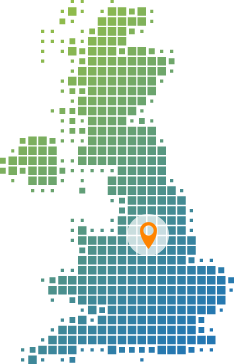 Based in Nottingham
Teams from across the Midlands
Very happy to work UK-wide
3rd generation family business
Plan to cause minimum disruption
Every job personally run by a Director
And peace of mind – guaranteed!